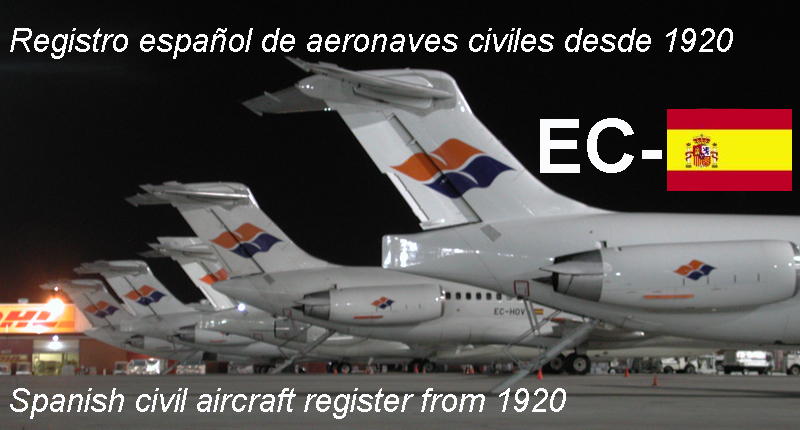 Menu

Welcome to the unofficial web of the Spanish Register of Civil Aircraft

We are trying to get the maximun data of all aircraft that have been registered in Spain. Soon we will complete this information with a large serie of photos and with individual histories of each aircraft. We are open to any collaboration.

Visitor Number

We recommend visiting the About RNAC section before, to understand our system. Read also Legend to find a list of abbreviation used in this website.


The Report Log has a list of news to complete, improve or correct the information of our data base thanks to our contributors. You can use it to see the lastest changes in the register or send us your report in Add a report.

(c) 2003-2013 Jose Ramon Valero. This page is part of RNAC and Aire